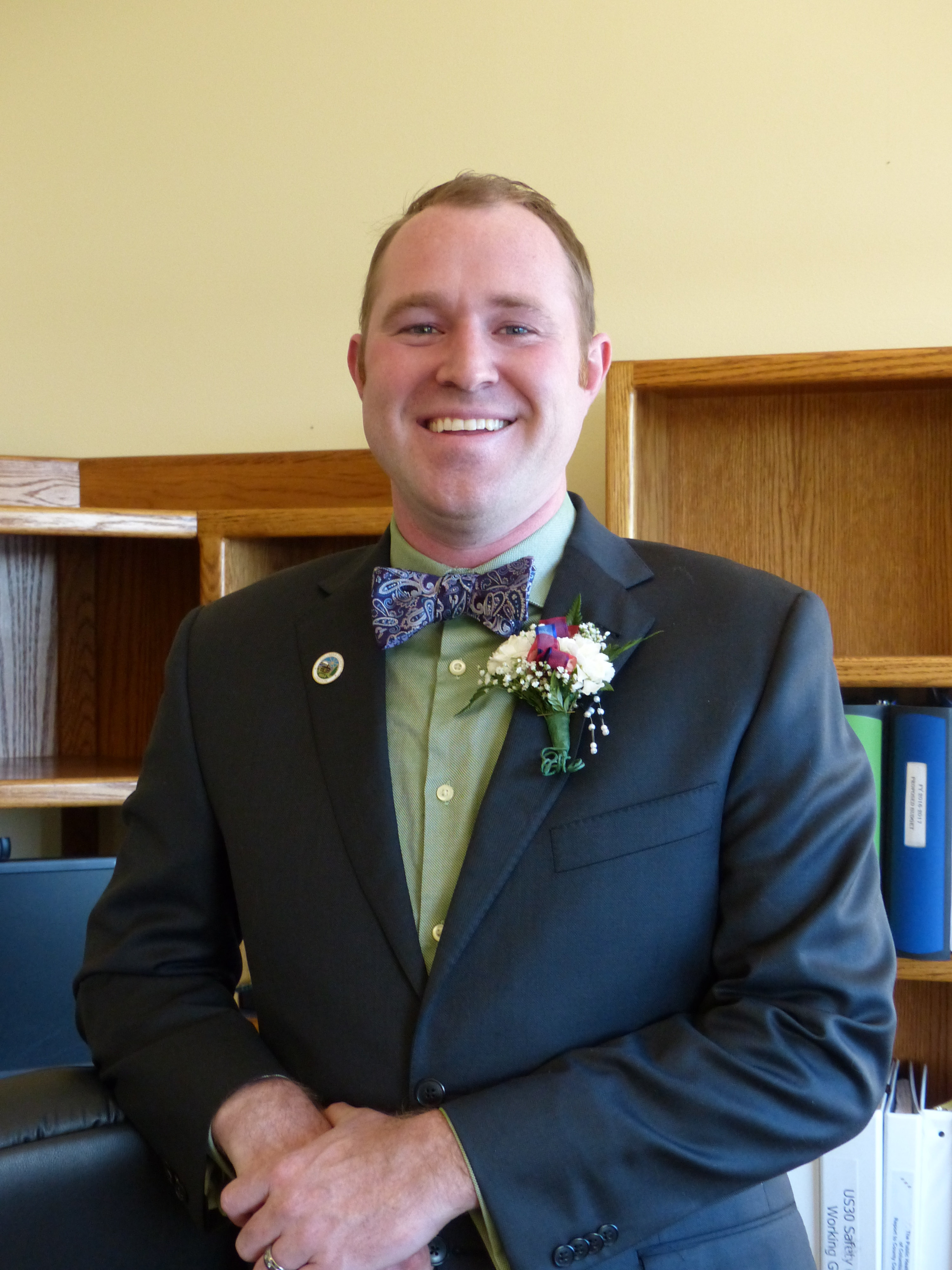 Alex Tardif
230 Strand St. Rm. 331, St. Helens, OR 97051

This email address is being protected from spambots. You need JavaScript enabled to view it.

503-397-4322
503-397-7243 (Fax)
Facts
First Term:2017
Term Expires:1/2021
Bio
Alex Tardif was elected to Position 3 on the Columbia County Commission in May, 2016. A tax accountant by trade, Tardif is keenly interested in finding viable sustainable solutions to the needs of a growing Columbia County.
Creating new jobs by encouraging industry and a variety of businesses to locate in the county is top of line for his work on the commission. "Having grown up here and knowing the potential of this county helps me understand what we need to do," he said.
A volunteer on the Scappoose School Board budget committee, Tardif has also worked in the public sector as a tax auditor for the state of Oregon. Prior to his joining the Columbia County Commission, he worked at an international software company where he managed the tax and payroll departments.
Tardif relies on his audit experience to interpret and implement tax strategies for the organizations for which he works and volunteers. He plans to use a holistic approach to using taxes to allocate funds for county needs, and build a solid budget to fill any gaps that may exist.
"Budget is key to meeting needs, or you'll fail every time," he says.
Tardif's other interests on the commission include agriculture, transportation infrastructure, parks, expanding recreational opportunities and tourism. He also believes marketing Columbia County and leveraging its assets such as rail, docks along the river and the highway are important for growth.
"I believe the strength of this community comes from economic development and sustainability,' he said. "Agriculture also plays a huge role, especially in north county," he added.
Tardif graduated from Scapoose High School, and went on to earn a B.A. in Business Administration with a degree in accounting from the University of Portland. He continues to live in Scapoose, and is married with one child. He enjoys spending time on the farm raising pigs, riding horses, and being with his family.